Magnetic Field Dual Coil Visualisation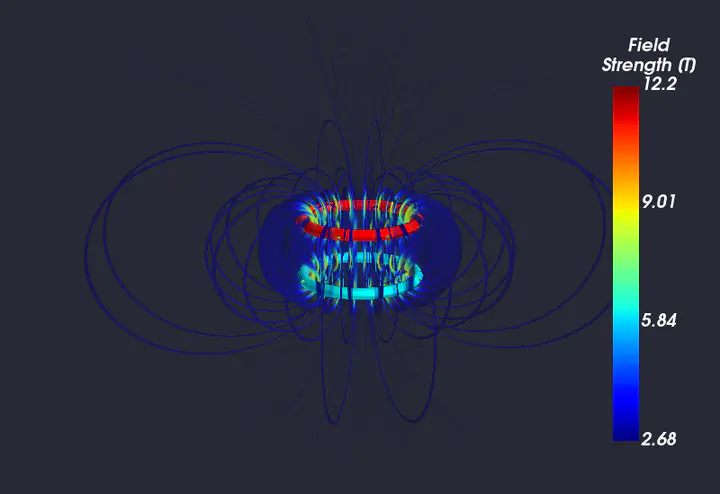 Description
A GUI which generates Mayavi interactive plots of the magnetic field streamlines induced by two coils parallel to each other as described in Bergeman et al. work titled "Magneto-static trapping fields for neutral atoms" in Phys Rev A Vol.35, N 4, pp. 1535-1546.
The plots are fully interactive with the ability to call on Mayavi's pipeline in order to alter the underlying physical system.
The animation below uses a spherical element to inspect and visualise the magnetic field streamlines passing through that volume in space.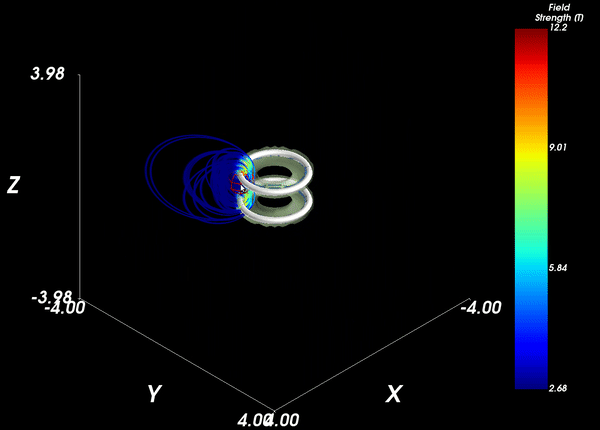 Related